Today's brands are faced with more challenges than ever imagined. Consumers are more segmented. Media is more granular. Creativity is more tailored. There is no singular approach to success. Brands must be everywhere at once and be prepared to react at a moment's notice— To different audiences… Across different devices… In different environments.
Through data-driven insights, we build brands that reach beyond the surface, connecting with the deeply ingrained attitudes, behaviors, and motivations of varied audiences. Strategies heighten our creative. Media underlines our strategies. A remarkable trio—piquing interest, driving sales, and improving results. The framework is in constant motion. Performance data is analyzed and interpreted… Teams make more confident business decisions. On our side, and yours.
It Starts with Research, Insights, and Strategy.
All marketing is personal. So, the more marketers know about current customers and potential prospects, the better. With over 10,000 highly-predictive demographic and behavioral indicators, our in-house researchers give companies the most complete understanding of your consumers.
We Create Brands
that People Care About
Our creative services mix in equal parts strategy and design to strengthen the impression your brand makes on your audience. Whether it's a brand identity overhaul or an improved campaign, your creative marketing should be created to speak directly to your audience.
National Mango Board
The National Mango Board's mission is to increase the consumption of fresh mangos in the US by inspiring consumers and educating them about the culture, flavor, and versatility of mangos. 
32.6%
DECREASE IN THE BOUNCE RATE FOR NATIONAL COMMODITY BOARD
World-Class Media Capabilities Under One Roof
Powered by the buyer personas and targeted creative, we buy media where your customers are.
Maximizing ROI Through Actionable Insights.
We implement a proven process that connects all of your data sources to a single platform to gain in-depth insights and make recommendations to help grow your business. We don't take screenshots of your Google Analytics, we provide a comprehensive dashboard of your data – and ongoing key takeaways to drive more sales.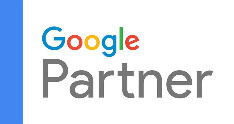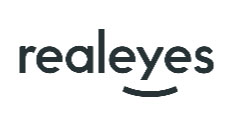 UNIFYING RESEARCH, STRATEGY, CREATIVITY, MEDIA, AND ANALYTICS TO FORM ONE DYNAMIC AGENCY.